Planned Giving

Tuesday October 26, 2021
Washington News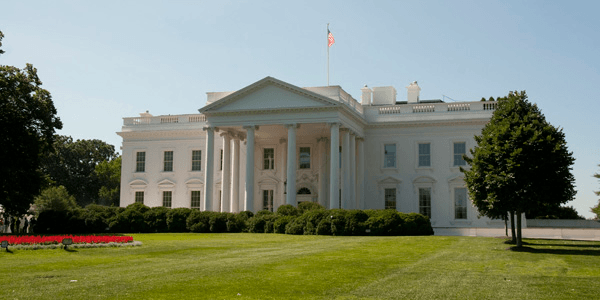 Automatic Unemployment Compensation Refunds
On March 31, 2021, the IRS announced that it will automatically process refunds for taxpayers who qualify for the exclusion of up to $10,200 of unemployment compensation benefits.
Due to the COVID-19 pandemic, millions of Americans were out of work and received unemployment compensation in 2020. The American Rescue Plan signed on March 11, 2021 permits taxpayers with less than $150,000 in modified adjusted gross income to exclude part of their unemployment compensation from their 2020 tax returns. A married couple filing jointly may exclude up to $20,400 and an individual may exclude up to $10,200 of unemployment compensation.
Because many people had filed their taxes prior to passage of the American Rescue Plan, the IRS decided to take action to avoid large numbers of individuals being forced to file amended tax returns.
The IRS will calculate the correct amount of income and automatically process a refund or credit the correct amount to the 2021 tax obligation of affected individuals. The IRS plans to tackle this in two stages. First it plans to calculate the tax refund for individuals eligible for the $10,200 exclusion. In the second stage, it will make adjustments for married taxpayers filing jointly who qualify for up to $20,400 of excluded unemployment compensation and other more complex tax return situations.
The IRS emphasizes that taxpayers should not file an amended return to claim the refund.
The IRS also announced that it is extending the window for certain retirement contributions until May 17, 2021. The extension will apply to the option for individuals to make 2020 contributions to IRAs, Roth IRAs, health savings accounts, Archer Medical Savings Accounts, and Coverdell education savings accounts. It previously extended the April 15, 2021 deadline for filing and paying taxes to May 17.
The IRS reminded taxpayers that the May 17 extended date does not apply to estimated tax payments. The estimated tax payment normally payable on April 15, 2021 will still be due on that date.
President Proposes Massive Infrastructure Plan
On March 31, 2021, President Biden explained his massive infrastructure plan and proposals for tax increases to pay for the new spending. The American Jobs Plan will "invest in America in a way we have not invested since we built the interstate highways and won the Space Race," said President Biden.
Major components of the plan include efforts to build highways, bridges, ports and airports, improve municipal water, electric, infrastructure and broadband access and upgrade homes and offices.
Transportation — The plan would modernize 20,000 miles of highways and roads. It would upgrade the ten largest bridges and 10,000 smaller bridges in serious need of repair. There would be substantial upgrades to railroads, airports and other transit systems.
Water, Electric Grid and Broadband — All lead pipes would be eliminated in water systems. There would be expansion and upgrades to thousands of miles of electrical lines. High-speed broadband service would be extended to the entire nation.
Upgrade Two Million Homes and Commercial Buildings — There would be funding for energy efficiency improvements to housing, commercial buildings, schools and federal facilities.
While the American Jobs Plan involves an estimated $2 trillion expenditure to improve infrastructure over a period of eight years, it is revenue neutral by raising taxes equal to that cost. The tax increases in the Made in America Tax Plan focus on corporations.
Corporate Tax Rate — The current 21% corporate tax rate would be increased to 28%. This increase in corporate taxes would be the principal method for covering the cost of new infrastructure and clean energy.
Global Minimum Tax — Many multinational corporations receive a low tax rate on foreign assets and income. Some corporations also are able to reduce taxes through use of favorable provisions in overseas nations. The minimum tax for U.S. corporations on global income would be 21%. Because it is calculated on a country-by-country basis, there would be a reduced ability to shelter gains in nations with low tax rates.
End the Race to the Bottom — The increase in corporate tax rates and the global minimum tax may lead businesses to return to the process of inversion. With an inversion, the American corporation creates a headquarters in another nation and reduces its U.S. tax. The Made in America Tax Plan assumes that other nations can be persuaded to create strong minimum taxes that will reduce the incentives for inversions.
Prevent Inversions and Tax Havens — The bill includes multiple provisions to discourage American corporations from inverting and moving the headquarters office overseas or to a tax haven. These prevention measures are in addition to the assumption of the creation of a global minimum tax.
Minimum Tax on Public Income — There will be a 15% minimum tax on the book income of large corporations.
Editor's Note:
Your editor does not take a position on the American Jobs Plan or the Made in America Tax Plan. This information is offered as a service to our readers.
Sensible Taxation and Equity Promotion (STEP) Act
Five Senators have introduced the Sensible Taxation and Equity Promotion (STEP) Act. The bill is designed to tax capital gains in large estates.
Under current law, an individual who passes away with appreciated assets can transfer the assets with a "stepped-up basis" to heirs. Because the basis is stepped up to fair market value, the heirs are able to sell the assets without payment of long term capital gains tax.
The Joint Committee on Taxation projects the 2021 value of this tax rule to the families of decedents would be $41.9 billion.
In a press release by Sen. Chris Van Hollen (D-MD), he noted that this "tax break from tax-free stepped-up basis is a government subsidy for inherited wealth, and the bulk of that subsidy goes to the wealthiest family dynasties. Thanks to stepped-up basis, 55% of the wealth in estates worth more than $100 million has never been, and never will be, subject to any income taxes."
The solution by the five Senators is to close this "stepped-up basis loophole" by taxing unrealized gains at death.
They propose a $1 million exclusion from capital gain. If an individual passes away with a $4 million estate and $3 million basis, there is no tax. However, if the assets were valued at $5 million with a $3 million basis, there would be tax on $1 million.
There are multiple technical rules that apply to the new tax on gains at death. In addition to the $1 million exclusion and a principal residence exclusion of $250,000 for individuals, the capital gain payment would be excluded from the estate and therefore not subject to the estate tax. Only the balance of the estate after payment of the capital gains tax would be subject to estate tax. However, if the estate is subject to both the capital gain payment and a 40% estate tax, the cumulative rate for large estates could be well over 50%.
There are multiple exceptions to the tax-on-death rule. Transfers to spouses, charity, a charitable trust, a qualified disability trust or a cemetery trust will not trigger the gain recognition in the estate.
Some individuals have benefited from transfers to intentionally defective grantor trusts (IGDTs). These trusts allow the donor to pay income tax on the trust income during life (reducing his or her estate), but the trust is not included in his or her estate. A transfer to an IDGT will trigger the capital gain tax upon inception of the trust.
Other wealth may be in non-grantor trusts that last for multiple generations. The capital gain in these trusts will be taxed every 21 years.
Similar legislation was introduced in the House by Rep. Bill Pascrell, Jr. (D-NJ). He is the Chairman of the House Ways and Means Subcommittee on Oversight and supports taxing capital gains in the estate.
Pascrell stated, "America is being ripped apart by an unfair tax system. Our two-tier tax code, with one code for working-class Americans, and another full of special breaks for the people at the very top, has destroyed public confidence in our tax structure that must be fixed. This loophole is one of the chief causes of a broken system. Allowing the richest families on earth to amass greater and greater fortunes without paying their fair share will break this country unless it is set right."
Editor's Note:
Your editor does not take a position on the STEP Act. This information is offered as a service to our readers.
Applicable Federal Rate of 1.0% for April — Rev. Rul. 2021-7; 2021-14 IRB 1 (15 March 2021)
The IRS has announced the Applicable Federal Rate (AFR) for April of 2021. The AFR under Section 7520 for the month of April is 1.0%. The rates for March of 0.8% or February of 0.6% also may be used. The highest AFR is beneficial for charitable deductions of remainder interests. The lowest AFR is best for lead trusts and life estate reserved agreements. With a gift annuity, if the annuitant desires greater tax-free payments the lowest AFR is preferable. During 2021, pooled income funds in existence less than three tax years must use a 2.2% deemed rate of return.
Published April 2, 2021
Previous Articles
Millions of Economic Impact Payments in the Mail
$242 Billion in Economic Impact Payments
American Rescue Plan Act Benefits