Planned Giving

Tuesday September 28, 2021
Washington News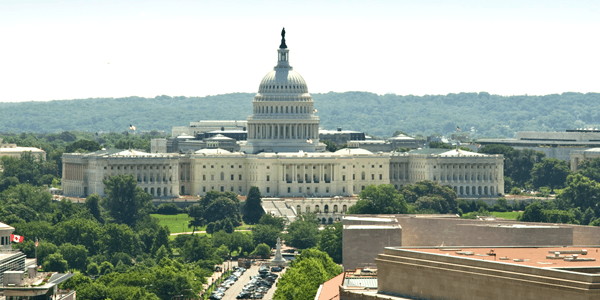 IRS Tax Tips For Prompt Refunds
In IR-2021-89, the Internal Revenue Service shared recommended tax tips to facilitate a prompt refund. The IRS notes that most refund delays occur because of tax return filing errors. If taxpayers follow these tax tips, they increase their prospects for a prompt refund.
The tax season is in full swing as the May 17 filing date approaches. Because of the COVID pandemic, the IRS extended the original April 15 tax filing date to May 17. The IRS offers 10 tax tips to increase the probability of a prompt refund.
Electronic Filing — Taxpayers may file electronically using IRS Free File or a tax software program. An electronic program helps to substantially reduce mistakes and enables you to maximize deductions. Tax software is regularly updated with the latest tax laws and will review your return to minimize any missing information or mistakes.
Report All Taxable Income — You should gather all of your income documents. You may have income from employment, an IRA or other retirement plan, Social Security, sale of a home or other sources. Your income is generally reported on IRS Form W-2 or Form 1099.
Names and Social Security Numbers — Your tax return must have your accurate name and Social Security Number (SSN). Check your Social Security card to ensure that the name on your tax return exactly matches the name on the card. You also need the Social Security Numbers of individuals you claim as dependents. For anyone who is not eligible to obtain an SSN, you must list the Individual Tax Identification Number (ITIN).
Correct Filing Status — The Interactive Tax Assistant on IRS.gov or your tax software can assist you in selecting the correct status. Taxpayers must ensure they correctly file as married filing jointly, married filing separately, head of household or single.
Report Virtual Currency — IRS Form 1040 asks whether you have "received, sold, sent, exchanged, or otherwise acquired any financial interest in any virtual currency." If a taxpayer was only involved in the purchase of virtual currency, the taxpayer is not required to answer "yes" to the question.
Paper Return Address — If you are filing a paper IRS Form 1040, there are instructions on IRS.gov with the proper mailing address. The IRS warns that there are major delays in processing paper tax returns and your refund will be much more rapid if you file an electronic return.
Bank Numbers — With an electronic return and a request for a refund, the taxpayer must enter their bank routing and account numbers. Verify that both the bank routing and your personal account numbers are correct. Any error with these numbers will delay your refund.
Sign and Date Your Return — You must sign and date your tax return. If filing jointly, both spouses must sign and date the return. When filing electronically, you may use a self-selected personal identification number (PIN).
Retain a Copy — You should always retain a copy of the submitted tax return. The copy may be paper or electronic. This is important for obtaining mortgage loans and other financial matters.
Request an Extension — If you are not able to file by the May 17 deadline, you may request an extension to October 15. You may use Free File or IRS Form 4868 to request a filing extension. While the extension permits additional time to file, you still must make any applicable tax payments by May 17.
Wyden Plans to Pass Conservation Easement Act
On April 20, 2021, Sen. Ron Wyden (D-OR) spoke at the Land Trust Alliance Advocacy Days event. Wyden indicated that he and Finance Committee Ranking Member Chuck Grassley (R-IA) were both committed to passage of the Charitable Conservation Easement Program Integrity Act (CCEPIA) in 2021.
Wyden stated, "I am committed now to working with my colleagues on the Finance Committee and the Ways and Means Committee to finally get the legislation signed into law." The CCEPIA has been previously introduced and is expected to be reintroduced in both the House and Senate.
The CCEPIA is designed to preclude participation in abusive syndicated conservation easement plans. The basic strategy of the bill is to deny a charitable deduction that is over 2.5 times the outside basis of each partner.
The updated versions of the CCEPIA are designed to minimize tax avoidance. Commentators had noted that taxpayers may attempt to inflate the basis by using debt or by contributing unrelated assets to a partnership to qualify for a higher charitable deduction. The latest versions of the bill reduce the ability to manipulate the basis to produce inflated charitable deductions.
Wyden mentioned the investigation of syndicated easements that he and Sen. Grassley conducted in 2019. The investigation followed multiple complaints that the syndicated conservation easement organizations were abusing the land conservation process.
Wyden continued, "I had real concerns because these bad apples could undermine the tax incentive and the good work that legitimate land trusts are doing. The last thing I wanted to see was someone pointing to this flagrant abuse as reason to shut down an important program."
Wyden and Grassley reported they were shocked by highly inflated appraisals of conservation easements. Wyden noted, "If you review the report, you will see email after email from tax shelter participants, where it was clear there was never an interest in conservation. All these people want to do is rip off this valuable program for personal profit."
Wyden also noted that the IRS has been given additional resources to enforce the law and oppose abuses of conservation easements. He concluded, "The strategy of these tax cheats has been to overwhelm the IRS and hide their deals behind layers of complicated financial schemes."
Editor's Note:
The IRS has approximately 60 to 70 conservation easement cases pending in Tax Court. The cases that were previously adjudicated have been uniformly in favor of the IRS. The CCEPIA is designed to stop the perceived abuse through inflated appraisals.
PPP Loan Deductions Permitted
The Coronavirus Aid, Relief, and Economic Security Act (CARES Act) created a loan program for small businesses. In response to the 2020 pandemic, businesses with less than 500 employees were permitted to apply for forgivable loans from the Small Business Administration in an amount equal to 2.5 times monthly payroll. The PPP loan was permitted to be used for payroll, mortgage interest, rent or utility payments. Over $600 billion was distributed in the first PPP Loan program.
In Notice 2020-32 and Rev. Rul. 2020-27, the IRS indicated it would apply the tax benefit rule. Because the PPP Loan value was not taxable, the IRS determined that expenses covered by the loan would not be deductible.
The Consolidated Appropriations Act of 2021, created a new rule that carried out the original intent of Congress. PPP loans will be tax-free, but the expenses covered by the loans will still be deductible. The new statute states that no "amount shall be included in the gross income of the eligible recipient by reason of forgiveness of indebtedness [on unoriginal PPP covered loan and] no deduction shall be denied, no tax attributes shall be reduced, and no basis increase shall be denied, by reason of [that] exclusion from gross income."
Rev. Proc. 2021-20; 2021-19 I.R.B. 1 creates a safe harbor that is consistent with the intent of the Consolidated Appropriations Act of 2021. Under this safe harbor, a taxpayer who has received a PPP Loan and uses the funds for covered expenses is still permitted to deduct those amounts on a 2020 tax return. If the taxpayer has previously filed a return, then the amount may be deducted on the next taxable year's return rather than filing an amended return or an administrative adjustment request.
Applicable Federal Rate of 1.2% for May — Rev. Rul. 2021-8; 2021-18 IRB 1 (15 Apr 2021)
The IRS has announced the Applicable Federal Rate (AFR) for May of 2021. The AFR under Section 7520 for the month of May is 1.2%. The rates for April of 1.0% or March of 0.8% also may be used. The highest AFR is beneficial for charitable deductions of remainder interests. The lowest AFR is best for lead trusts and life estate reserved agreements. With a gift annuity, if the annuitant desires greater tax-free payments the lowest AFR is preferable. During 2021, pooled income funds in existence less than three tax years must use a 2.2% deemed rate of return.
Published April 23, 2021
Previous Articles
Economic Impact Payments for Individuals Experiencing Homelessness
$26 Billion to Social Security Beneficiaries
Automatic Unemployment Compensation Refunds
Millions of Economic Impact Payments in the Mail